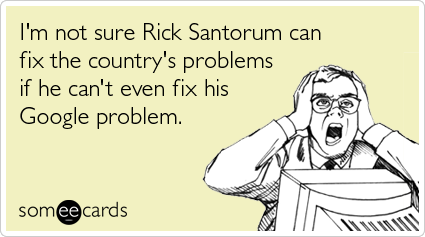 Just when Obama was
sinking his own ship
with the whole Catholic contraception mandate business, Rick Santorum steps in to deflect the haters back on himself. He's decided the 2012 conversation should
not
be about the constitutional freedom of religion, but rather the
evils of contraception.
Good, job, Rick...make yourself a
walking stereotype
so we can focus on how much Republicans want to interfere with everyone's sex life.
God forbid this election be about the economy.
Ricky Boy is just another Republican hack who has no idea why taxpayers started the tea party.